Who is the most Richest Muslim Women in the World the Middle East is filled with Muslims and is counted among the wealthiest portions of the world. Some of them earned all their wealth by working hard while others were born with a gold spoon in their mouths. Women who are referred to as having beauty with brains are the luckiest ones. The women in the Middle East usually have their veils on, and most of the people are not allowed to see their beauty.
The richest princesses and queens belong to the Royal families of the Middle East and have maintained their supremacy. These ladies either run their businesses, which are worth billions, have inherited a family business or own their banks. Whatever the case, they are handling all their work with the utmost elegance and hard work. This post gives you an insight into the ten wealthiest Muslim women as of now.
Princess Ameerah bint Aidan bin Nayef Al-Taweel Al-Otaibi, born 6 November 1983, also known as Princess Ameerah al-Taweel, in the English-speaking press and media,is a Saudi Arabian princess and philanthropist. Born into a non-royal cadet branch of the Saud dynasty, the Princess briefly married her distant cousin Prince Al-Waleed bin Talal al Saud and assumed the role of Vice Chairperson of Al-Waleed bin Talal Foundation. Princess Ameera is a member of the board of trustees at Silatech and is currently married to Emirati billionaire Khalifa bin Butti al Muhairi.
Her divorced mother and her grandparents raised her in Riyadh. At age 18 she met Prince Alwaleed Bin Talal, a man 28 years older than her while interviewing for a school paper. Eventually, they married in 2008 and were later divorced in November 2013. Princess Ameera is amagna cum laudegraduate of the University of New Haven with a degree in Business Administration.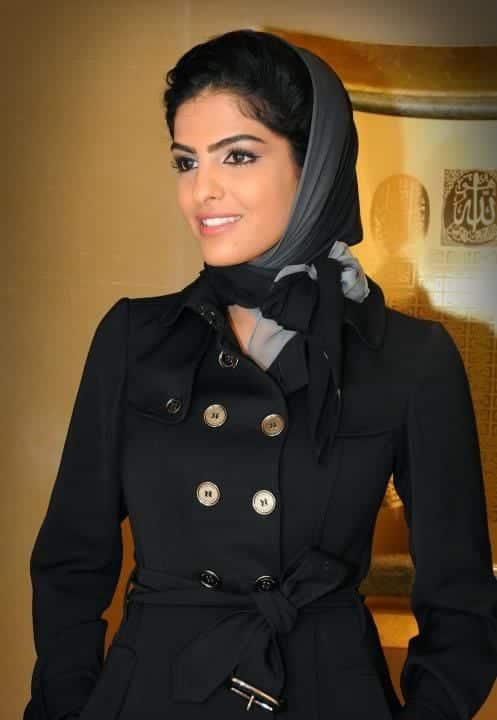 Princess Ameera supports a wide range of humanitarian interests in both Saudi Arabia and around the world. The Foundation is an international, non-profit organization dedicated to supporting programs and projects aimed at poverty alleviation, disaster relief, interfaith dialogue, and womens empowerment. In 2011, Princess Ameera received the ITP Special Humanitarian Award on behalf of the Alwaleed Bin Talal Foundation at the Arabian Business Achievement Awards ceremony.She was the most high-profile newcomer to the CEO Middle East 100 Most Powerful Arab Women 2012 list with a fourth-place ranking. She also received the Woman Personality of the Year Award from the Middle East Excellence Award Institute.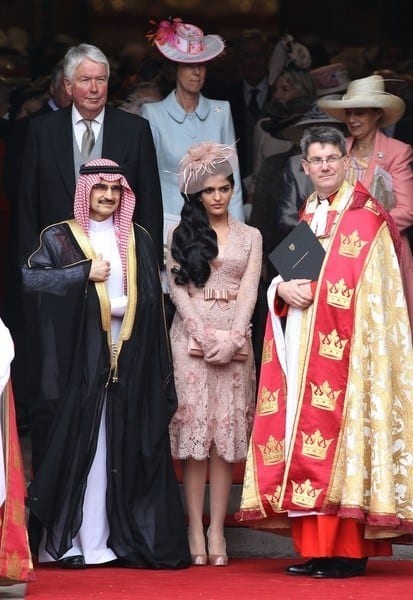 Her current husband is on 1818 on Forbes list of 2019 Billionaires with a net worth of  $1.2B.
Rania Al-Abdullah, born Rania Al-Yassin on 31 August 1970, is the queen consort of Jordan. Born in Kuwait to a Palestinian family, she later moved to Jordan for work, where she met the then-prince Abdullah. Since marrying the now King of Jordan in 1993, she has become known for her advocacy work related to education, health, community empowerment, youth, cross-cultural dialogue, and micro-finance. She is also an avid user of social media, and she maintains pages on Facebook, YouTube, Instagram, and Twitter. She has two daughters and two sons and has been awarded various decorations by governments.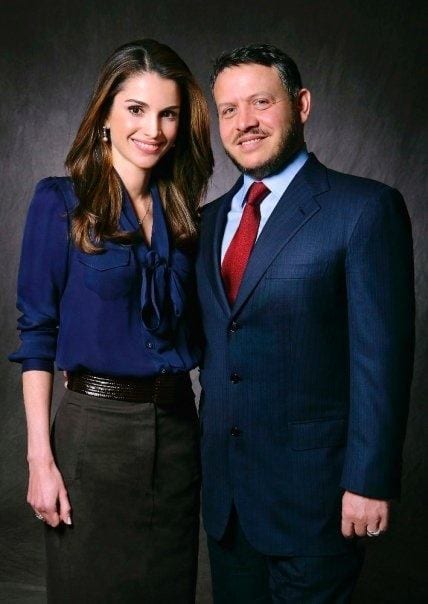 Over the past few years, Queen Rania has launched, championed, and given patronage to several initiatives in education and learning Queen Rania has stated that an essential aspect of education is to equip young people with the necessary skills to perform well in the workplace. In November 2000, in recognition of her commitment to the cause of children and youth, the United Nations Childrens Fund (UNICEF) invited Queen Rania to join its Global Leadership Initiative. The Queen worked alongside other world leaders, including former South African President Nelson Mandela, in a global movement seeking to improve the welfare of children. In January 2007, Queen Rania was named UNICEFs first Eminent Advocate for Children. In August 2009, Queen Rania became Honorary Global Chair of the United Nations Girls Education Initiative (UNGEI).
Princess Hajah Majeedah Nuurul Bulqiah, born 16 March 1976, is the fourth child of Hassanal Bolkiah, Sultan of Brunei and his wife, Pengiran Anak Saleha (both first cousins). Princess Majeedah holds a BA (Hons) in Administration and Public Policy from the University of Brunei Darussalam and an MA in Environmental Development from Kings College London.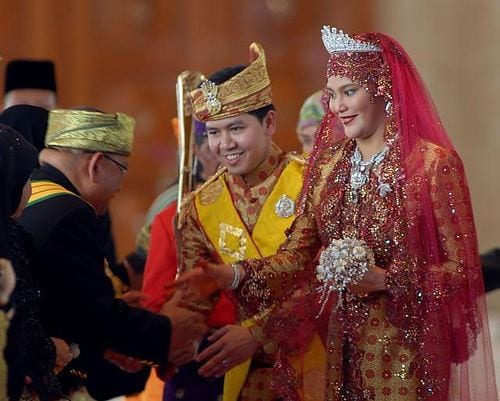 Princess Majeedah is currently the Senior Environment Officer and Head of Planning and Management Division at the Department of the Environment, Parks and Recreation, an agency of the Ministry of Development. Majeedah has supervised several successful projects, including the ASEAN Youths Forum on the Environment, which was held on 8 January 2007.
Majeedah began her career as Special Duties Officer at the Environmental Unit, a section of the Ministry of Development responsible for policy and strategic environment affairs, on 11 February 2002. Among her written work include the Environmental Management Guidelines for Quarry Activity; and the Position Paper on Bruneis Accession to the Basel Convention to Control the Disposal and Transboundary Movement of Hazardous Wastes.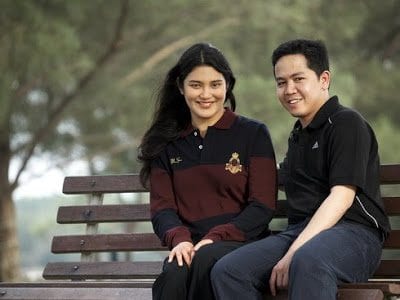 Her father Hassanal Bolkiah is one of the wealthiest men in the world, and his net worth of $20 billion has reportedly not changed since 2009.
Princess Lalla Salma (born Salma Bennani, 10 May 1978) is the princess consort of Morocco. She is the ex-wife of King Mohammed VI and the first wife of a Moroccan ruler to have been publicly acknowledged and given a royal title.After not being spotted by the media between December 2017 and April 2018, it was speculated that she had divorced had gone into hiding.
Her parents were Hadj Abdelhamid Bennani, a schoolteacher, and Naïma Bensouda, who died in 1981 when Salma was three years old. She was educated in Rabat, where she attended a private school, Lyce Hassan II, Lyce Moulay Youssef, and lcole Nationale Suprieure dInformatique et dAnalyse de Systmes. She met her husband during a private party in 1999. After completing her engineering studies, she worked for a few months as an information services engineer at ONA Group, the countrys largest private holding company (which is also controlled by the Moroccan Royal Family).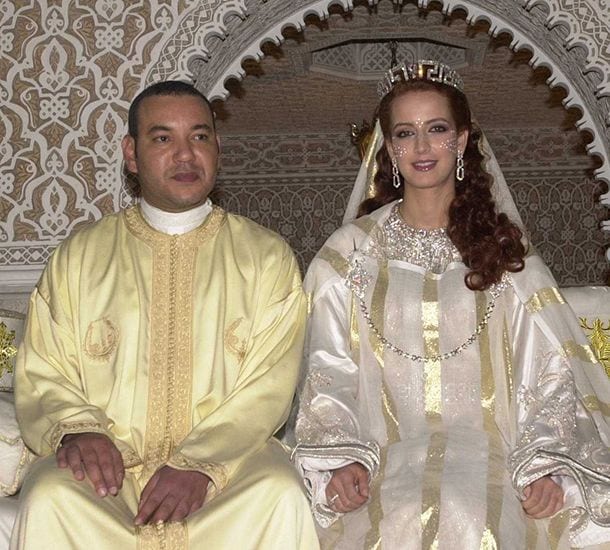 Lalla Salma has kept quite a low profile as Princess of Morocco, although a more public one than her predecessors. She supports cancer associations and the Fez Sacred Music Festival. Salma has represented the King and Morocco in meetings and gatherings in Saudi Arabia, Japan, Thailand, Israel, Tunisia, and France. On 29 April 2011, she attended the wedding of Prince William, Duke of Cambridge and Catherine Middleton. Princess Lalla Salma founded a cancer prevention association in Morocco. She also created the Lalla Salma Foundation Prevention and Treatment of Cancer and also has been involved in HIV/AIDS prevention in Africa. Besides involved in cancer and HIV/AIDS prevention, she also supports and encourages womens empowerment.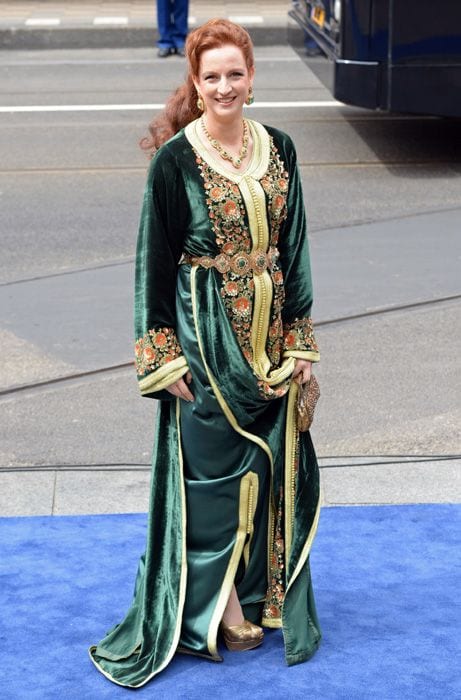 Her husbands net worth has been reported to be around $2.5 billion.
Sheikha Maitha bint Mohammed bin Rashid Al Maktoum (born 5 March 1980) is a karate and taekwondo athlete and sheikha of Dubai. She is the sister of Sheikha Shamsa (1981), Sheikha Latifa (1985), and Sheikh Majid (1987).
Representing the United Arab Emirates in the 2006 Asian Games, she won the silver medal at the Womens Over 60 Kilogram karate event. She is the daughter of Sheikh Mohammed bin Rashid Al Maktoum. In March 2008, the UAE National Olympic Committee announced Sheikha Maithas participation at the 2008 Summer Olympics. She participated in taekwondo in the 67 kg category for women.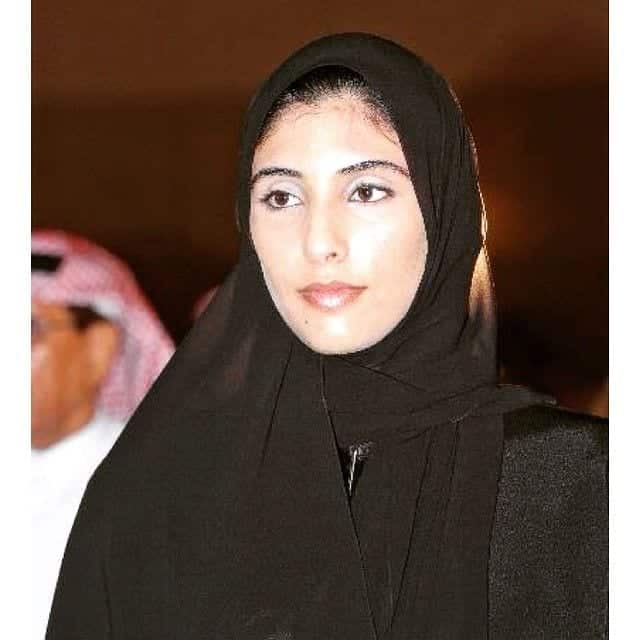 In 2008, she was included as 17th on the list of the 20 Hottest Young Royals as compiled byForbesmagazine.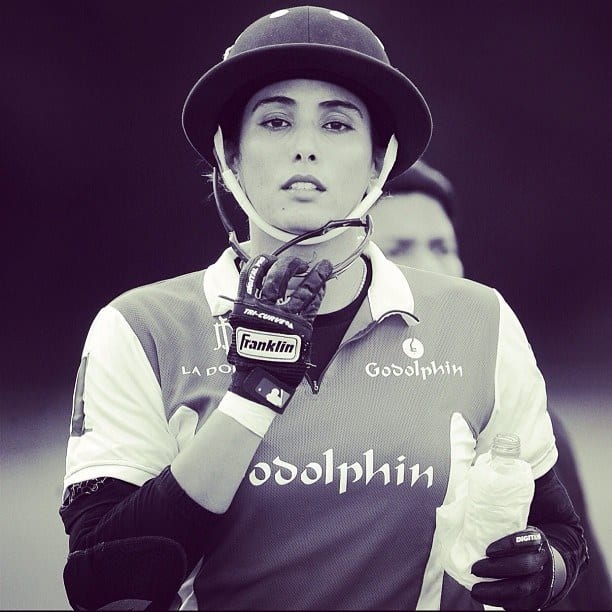 Her father has a net worth of about $4.5 billion.
She is an investor, real estate entrepreneur and banker and is the adviser in Standard Chartered and her net worth is more than $15 billion.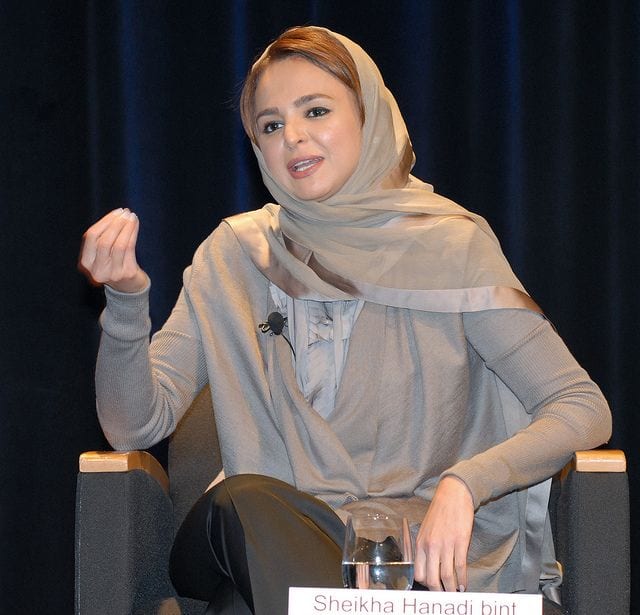 Sheikha Hanadi is the Founder and Chairperson of Amwal, Founder & CEO of AL Waab City Real Estate development project, Vice Chairman of Nasser Bin Khaled Al-Thani & Sons Group, and Founding Chairperson Q-Auto.
She started her career as an assistant lecturer in Economics at Qatar University. In 1998 Sheikha Hanadi founded Qatar Ladies Investment Company (known as Amwal), the first investment company to receive a license from Qatar Central Bank to conduct investment banking, asset and wealth management in Qatar. In 2005 she founded Al Waab City, urban community development of over 1.2 million square meters of mixed-use areas.
Sheikha Hanadi has received numerous awards and recognition throughout her career. She has been on the Arabian Business list of most Influential Arabs for several consecutive years. She has also been named a Young Global Leader by the World Economic Forum.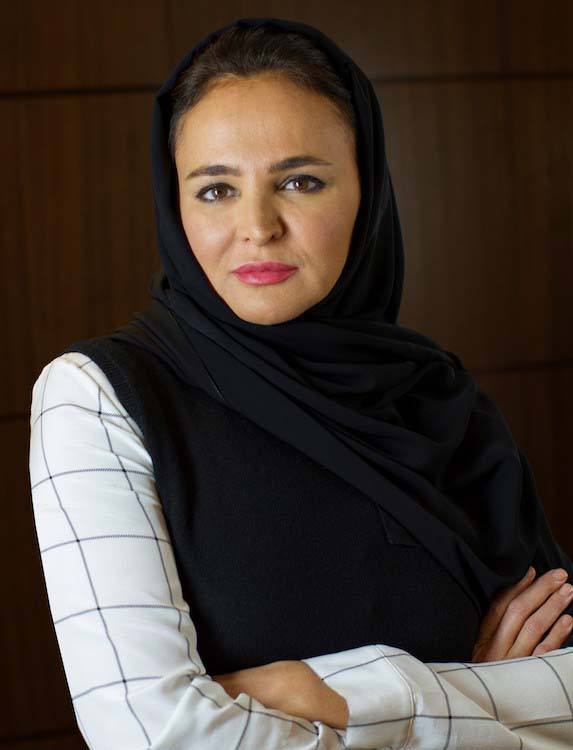 Princess Fathima Kulsum Zohar Godabari was once a royal princess, but now officially a queen of Saudi Arabia. She is the wife of Sheikh Avdi Al Muhammad and belongs to one of wealthiest royal families in the world from Saudi Arabia, which is the wealthiest OPEC nation in the world, with 39% of OPEC oil reserves locally. Because she is always covered up, her beauty is seldom revealed, but some photos of her have been posted publicly.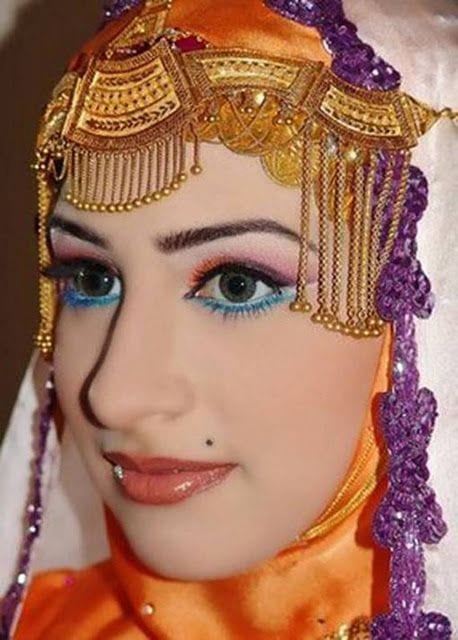 Shes said to be one of the most beautiful women in the world. Her net worth is reported to be around $18 billion.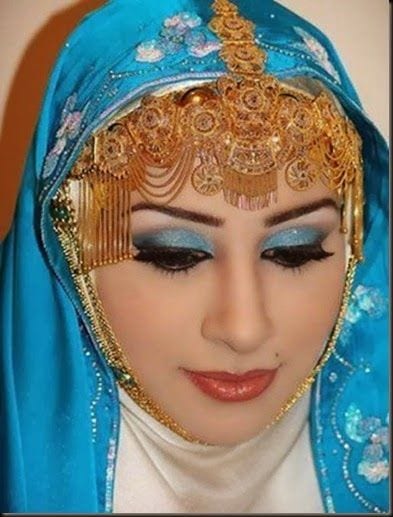 Sultanah Nur Zahirah (Rozita binti Adil Bakeri), born 7 December 1973, is the current Sultanah of Terengganu. She was the 13th Raja Permaisuri Agong (Queen Consort) of Malaysia from 2006 to 2011. The royal couple have four children, two boys, and two girls.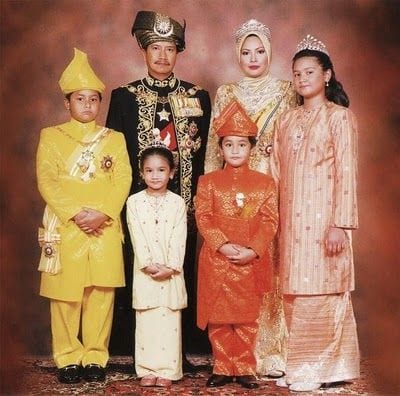 Her Majesty played a significant role during the Humanitarian response to the 2004 Indian Ocean earthquake by collecting donations which were successfully distributed to victims through both the Acheh and Kedah governments. The list of generosity of the Seri Paduka Baginda Tuanku includes involving herself with programs to assist the poor and those with special needs. Her Majesty is the patron of various organizations, uniformed bodies, and educational institutions in the Terengganu State.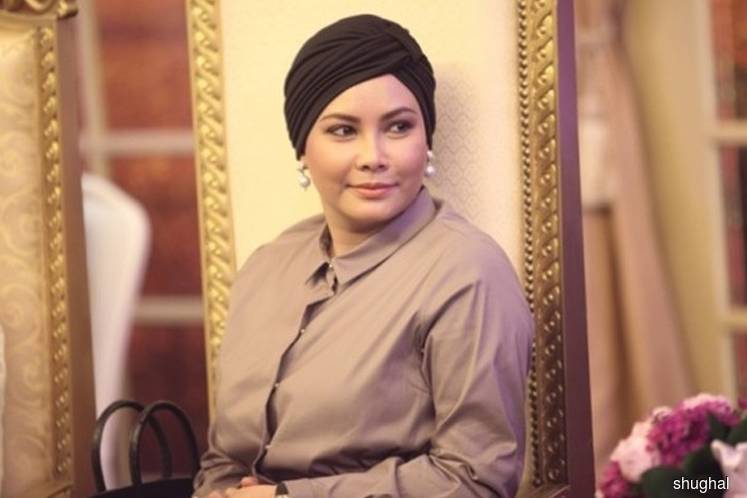 Her Majesty played a major role during the Humanitarian response to the 2004 Indian Ocean earthquake by collecting donations which were successfully distributed to victims through both the Acheh and Kedah governments. Her Majesty is the patron of various organisations, uniformed bodies, and educational institutions in the Terengganu State. Tuanku Nur Zahirah was conferred with an honorary doctorate in management at a special convocation of Universiti Malaysia Terengganu. She received the degree from Tuanku Mizan, who is the universitys chancellor.
Several places have been named after her. Sultanah Nur Zahirah is the second Raja Permaisuri Agong after Permaisuri Siti Aishah of Selangor who wears the headscarf (tudong) on a daily basis. She is also the third commoner to become the Raja Permaisuri Agong, after Tuanku Bainun binti Mohamad Ali of Perak and Tuanku Permaisuri Siti Aishah of Selango
She is the daughter of one of the wealthiest men in the world. Princess Hajah Hafizah Sururul Bolkiah, 32, and Pengiran Haji Muhammad Ruzaini, 29, were presented to the royal court in a lavish traditional ceremony at the sultans 1,700-room palace at their lavish wedding ceremony. The monarch, the princesss father, also bestowed the groom with the royal title Yang Amat Mulia Pengiran Anak, which roughly translates as Son of His Highness and is reserved only for the upper tiers of Bruneis aristocracy.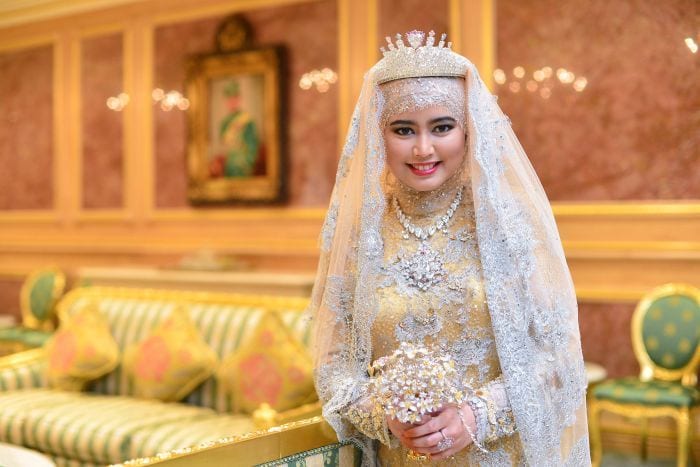 Queen Elizabeth II also sent a message to the Brunei royal family which has ruled the sultanate for 600 years congratulating the newlyweds and wishing them a happy wedding day and many blessed years together. The pomp and pageantry of the royal wedding was a rare source of excitement in Brunei, which is known for its slow pace of life and lack of nightlife alcohol is largely banned under Islamic practice.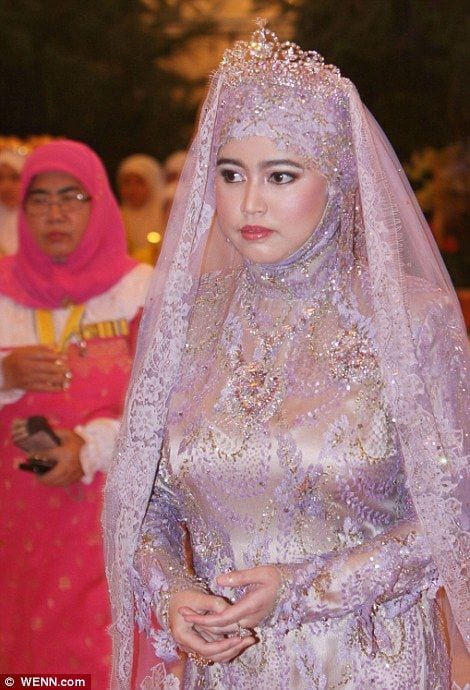 Hafizah, who has a degree in business administration, is the fifth child of the sultan and Queen Saleha and works as an officer at the finance ministry. Ruzaini is a civil servant in the prime ministers office. The sultanate, which dates back to the 15th century, is a Malay Muslim absolute monarchy which gained full independence from Britain in 1984. Situated on a sliver of Borneo island, with Malaysia and Indonesia occupying the rest, it is a major producer of oil and liquefied natural gas. The energy wealth has brought Bruneis citizens, who number fewer than 400,000, one of the highest per capita incomes in Asia.
Her father Hassanal Bolkiah is one of the wealthiest men in the world, and his net worth of $20 billion has reportedly not changed since 2009.
Sheikha Moza bint Nasser, born in Doha, Qatar on January 15, 1959, is the consort of Sheikh Hamad bin Khalifa Al Thani, former Emir of the State of Qatar. The royal couple has five sons and two daughters. Since 1995, Sheikha Moza has led education and social reforms in Qatar and has founded national and international development projects. She received a BA in Sociology from Qatar University in 1986 and was awarded an honorary Doctor of Humane Letters from Virginia Commonwealth University in 2003.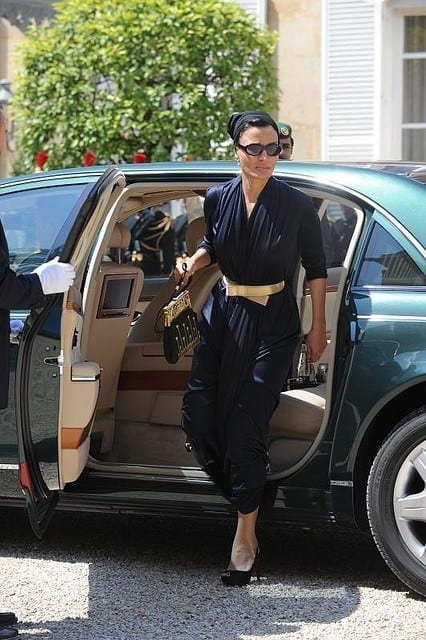 Unlike many other monarchical wives in the Middle East, Sheikha Moza has been a high-profile figure in her nations politics and society, actively involved in Qatars government. She was a driving force behind Education City and Al Jazeera Childrens Channel. She is the owner of Le Tanneur, a French leather-goods manufacturer. Additionally, she has been named as one of Forbes 100 Most Powerful Women at 75.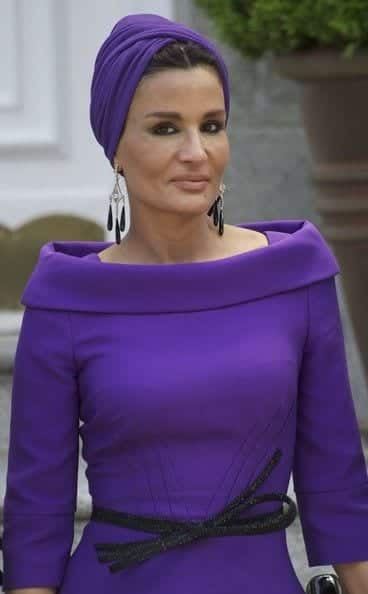 Sheikha Mozahs net worth is more than 7 billion Euros!
I need your financial support to help me build my own business
am 59 years no land b.a educated man.am wish marriage
59 years b.a educated no land poor man wish marriage with any age wealthy any region,any religious womans
I m from Kashmir.My name is Arshad Ahmad Mir.l have Disc,Nerve pain,Prostate,Piles & other biological problems.l need financial help.Plz help me l m poor man& son of two childrens.My email id isccount number is SB 60318.
Bismillah hirahma nirrahim Assalamalikum wat rehmatullahi wat barkatahu sisters myself mother of a lonely daughter need yr help very badly my daughters age is growing bcoz of not getting married as v r not financially fit .there fore pls do help me in dis matter n support me financially to get my daughter married inshallah Allah will definitely reward u for dis I am totally nil doesnt have financial strength to go Frwd to take steps for my daughter married iam frm Indian v r stuck up very badly repaying de loan pls pls do help us in this matter.moving Frwd to get good response from yr side jazakallah khairum. My ideas is
find a job ppl stop asking for help and baging here
I am Mohamed Farzan Kamil Sri Lankan Muslim Male.
Living and working in Sri Lanka. 50 years old.Married having two children
C.) Waste Cartons and Waste Papers Collection , Bailing and Export Industry
Sales / Marketing / Production & Planning / Operation / Credit Control / Customers Co-ordination / New Business Developments and etc.,
My intention is to set up a Corrugated Cartons Manufacturing unit or Recycle Paper Manufacturing unit in Sri Lanka with your 100% investments ?
Or, Please kindly introduce some reliable investors from your end / provide me a job in your Esteemed Establishment
I enclosed herewith my details for your kind consideration
May Allah grant us jannat where now worries over anything
ALHAMDU LIIIAH ,I am a practicing Muslim ,Hajji, 65 y, 5.2.5 , Bachelor of Science ,having 3 grown up highly educated, established and elite children .One Daughter ,Married , Husband Brigadier General
younger Daughter M.A. University Teacher, Married , Husband Barrister. one son M.A. Married Manager of a Garment Factory.
I have long business experience & working as Director of Private Business firm having responsibility of Business promotion, execution with good remuneration.
I like to be associated with a wealthy , philanthropist aged partner of 40-50yrswith sound health, Divorced/ widow, separated , single, barren , vulnerable , a religious , , above reckless luxurious life-style, desiring peaceful , solitary life and who wants to spend her wealth for the welfare of the poor people through a integrated social program./charitable organization for Poor Muslim ummah and ultimately earn Allah,s Blessing and to earn Jannat in eternal like .I like to sacrifice my experience for this cause. my contact email- -1
Comment Text* salam alaikum!!!! may Allah protect you forever
I messaged you because I need your help to buy a big 15 Acres of Land to help poor and orphan childrens.. it requires huge financial back up
Save my name, email, and website in this browser for the next time I comment.
This site uses Akismet to reduce spam.Learn how your comment data is processed.